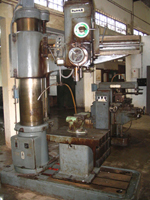 During the production of Hot Rolling Mills, Pinion Stands, Gear Boxes and other products, top grade raw material are being used as per BS, DIN and IS guidelines & norms. Our production unit is installed with the latest model machinery like gear hobbing machines, gear shapers, cylindrical grinding machines, horizontal boring machine, planers & plano-millers and other machine tools. Apart from this, our workshop is deployed with EOT cranes and other lifting equipment.

Heat Treatment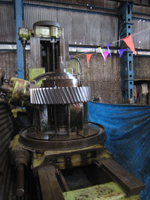 Heat treatments like Induction Hardening, Gas Carburizing and Nitriding are carried out in our modern plants. All forging products are ultrasonically examined for internal defects and than annealed, normalized and stress relieved before the further processing.
We mainly deal in export markets as Bangladesh, Nepal, Bhutan, Iran, Iraq, UAE, Nigeria, Kenya and Gulf Countries.